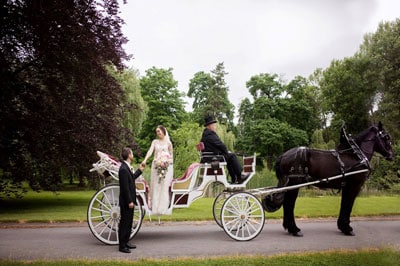 Dawn did an incredible job with the flowers for our wedding. I went in not fully knowing what I wanted. She helped me pick out flowers that went well with each other and coordinated the colors perfectly! She was so patient even when I changed my mind countless times. The flowers on our wedding day took my breath away. They were more stunning than I could have ever hoped for. Even my photographer said that my wedding bouquet was the prettiest she had ever seen! Every little detail including the centerpieces, flowers on the cake, and on signs were perfect. I am SO happy we went with Flowers By Stella Canandaigua. It's also worth mentioning that their prices are way more reasonable than other florists in town! Amazing service and quality. Thank you again to Dawn and Flowers by Stella's for our beautiful wedding day flowers
-Tom and Rachel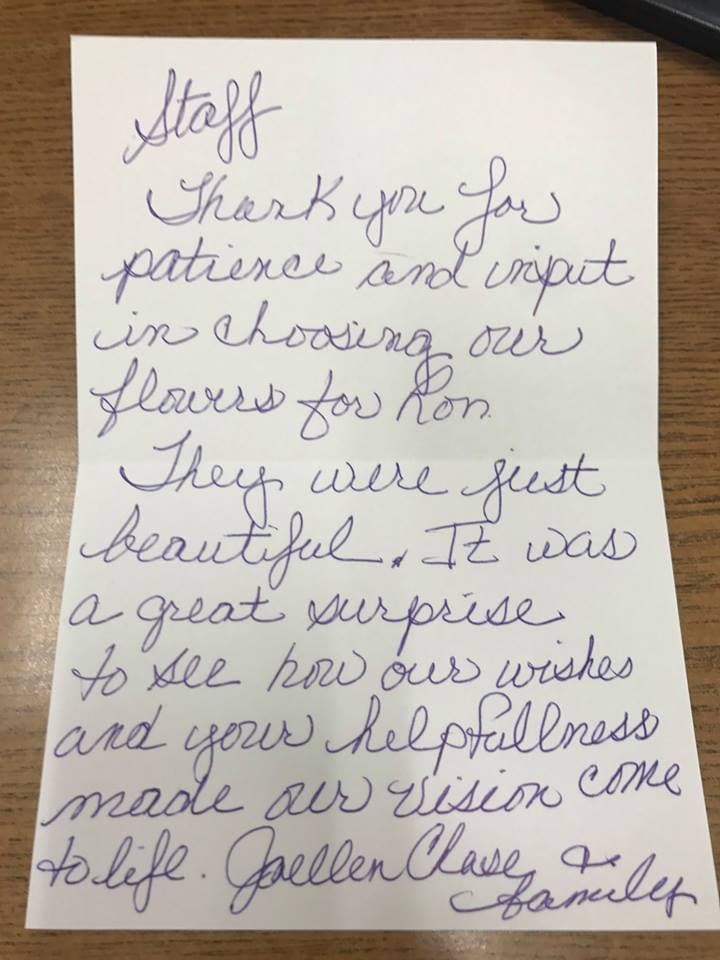 I have attached some pictures from the wedding that have flowers in it. I would like just to say thank you for helping to make our wedding beautiful! Dawn was amazing at working within our budget and to make sure we had everything we needed!
Thank you again, -Melissa

I have used Flowers by Stella since we moved here in 1992, and they have always done an exceptional job! Never a disappointment. I usually phone my orders, but I needed to take care of this after business hours, so I went online. When I saw the opportunity to leave a review, took the opportunity. Big time florist, with small town attention-to-you service. You know how it is, when you find a good florist, it's like a good hairdresser- trusted and valued.
Debbie Kiley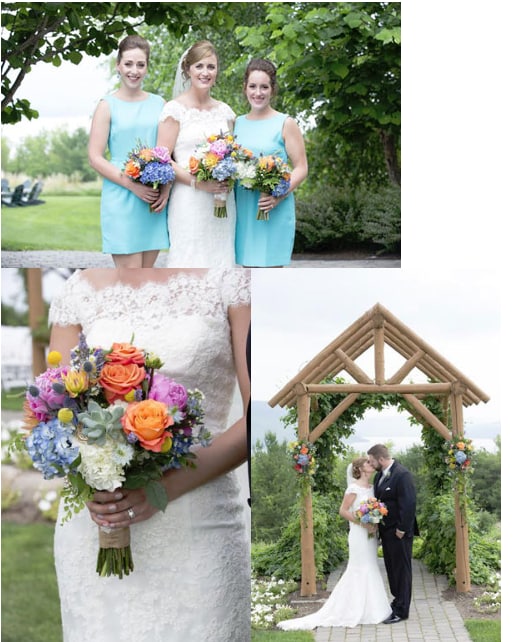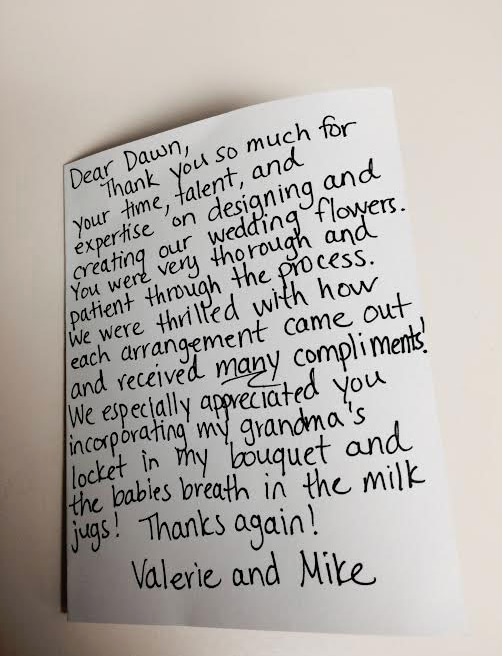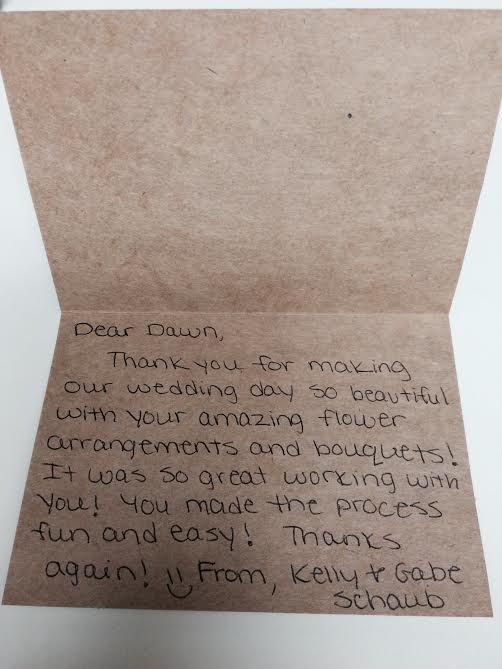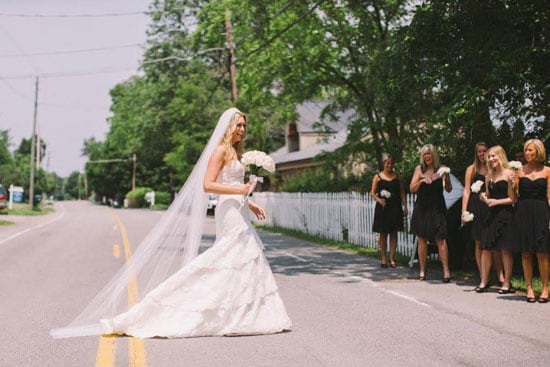 Flowers by Stella was nothing short of exceptional! All of my planning was done from out of town but you would have never known it. They prepared all of my flowers & decorations, and I should have had them plan the entire wedding! They take such pride in everything they do! The flowers were gorgeous and smelled delightful! Thank you thank you thank you!!!

Tiffany
<

My bouquets for my wedding were absolutely perfect and so beautiful! I cant thank Stella's enough for their great work. The staff were exceptionally nice. Dawn even called me to tell me she did not like the color of a couple of the flowers I had chose, saying they came in too hot pink. She put something else together and showed me a picture and it was perfect! So thankful I went with Stella's the price was very reasonable and the people were great!

Jessica
We had our wedding flowers done here. I had a cascade bouquet, a bridesmaid bouquet, boutonnieres, and two garlands made. They were all beautiful and fragrant the garland being exceptional for the price. Everyone there was flexible and skilled, I would definitely recommend them to anyone having a wedding
Sarah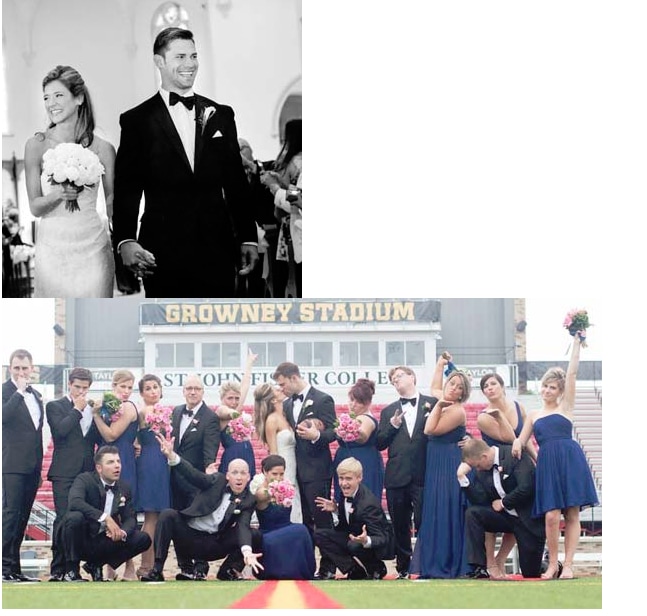 It is difficult to put into words how thankful I am for Stella's and the incredible job they did making my wedding beautiful. We came to them (thankfully) after a difficult time with anther florist. They welcomed us with open arms. The entire staff and team is amazing. After discussing color scheme, I was flexible with the centerpieces and bridesmaids bouquets knowing they would create beautiful pieces. But, for my bridal bouquet I wanted semi-closed peonies...a difficult look to create. Stella's carefully tended to and nursed my bouquet into perfection! I will be using Stella's for many events to come and would recommend them to anyone for any occasion.
THANK YOU!
Abby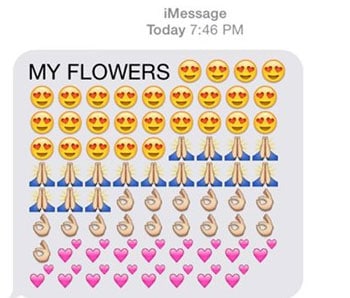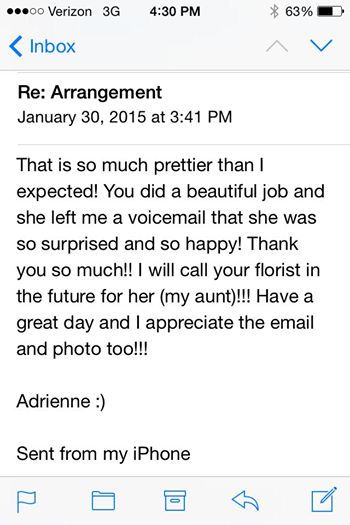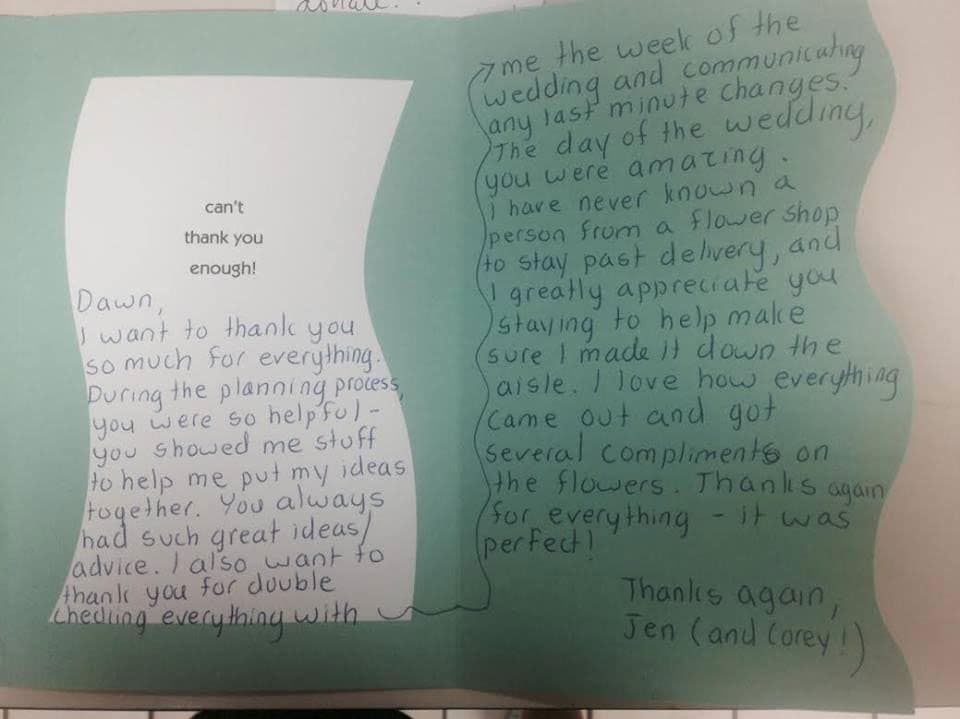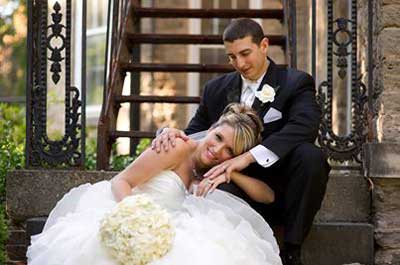 We decided to use Flowers by Stella as our florist after seeing their amazing work at a friend's wedding. Dawn and the team at Stella's helped make our engagement party, bridal shower, rehearsal dinner, and wedding day into beautiful events that we'll never forget. With their expertise and professionalism, we were able to turn our ideas and visions into stunning arrangements that our guests continue to talk about to this day. We highly recommend Flowers by Stella to anyone who is looking to transform their special day from ordinary to extraordinary!

-Brandon and Vicki
I wanted to say thank you so much to you and your staff. I really appreciate what you did for me. The flower arrangement was so much more beautiful and impressive than I ever imagined. You and your fellow coworkers, in my opinion, went above and beyond your normal duties. I can't even express how much it meant to me. You will always have my business. It is nice to know there are still companies that care about their customers.
Thanks, Richard Smith.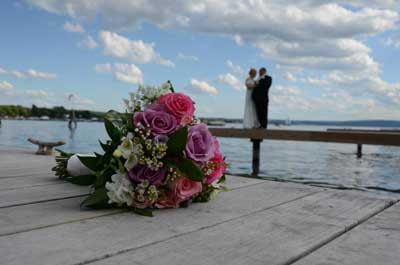 We had the distinct pleasure of working with Flowers by Stella for our wedding. The quality of customer service and professionalism was outstanding. The level of expertise was obvious in the quality of design work on each floral arrangement. They worked within our budget and brought our vision to life.
Tom and Dorothy.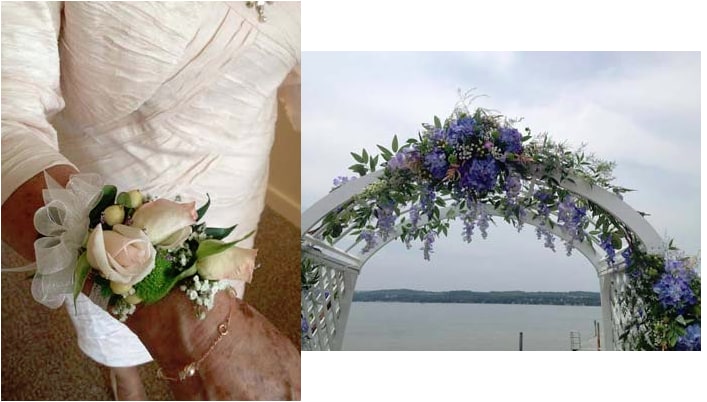 Hi Dawn, Just to let you know that everything at my daughter's wedding was beautiful. Your choice of flowers was perfect. The arch was done beautifully.
Thank you for all your help!
Mary Lou Lawrence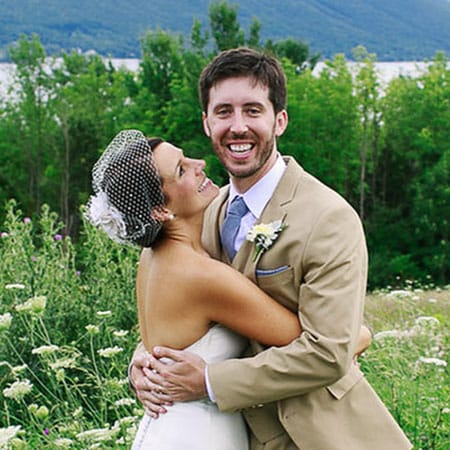 Dawn, the wedding coordinator, is amazing! She really listened to what we wanted and delivered exactly that! She was able to give us our dream florals well within our budget. Our flowers were perfect and the service was tremendous. I would highly recommend.
Courtney